On September 12, Wang Zhigang, Vice Minister of Science and Technology and General-Secretary of CPC MOST Committee visited QNLM, together with Guo Shuqing, Governor of Shandong Province and Vice General-Secretary of CPC Shandong Committee. Before listing to the work report by Wu Lixin, they visited QNLM Platform for High-Performance Computing and System Simulation, the Joint Lab for Ocean Equipment, the Functional Lab for Ocean Dynamics Process and Climate, and the Functional Lab for Regional Ocean Dynamics and Numerical Simulation.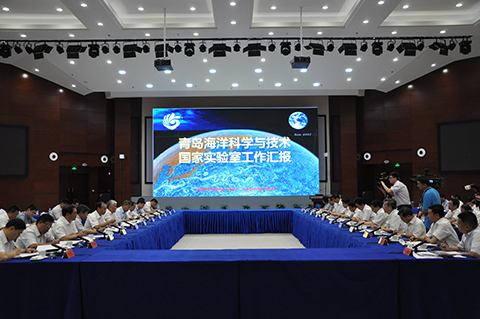 Speaking highly of the achievement in QNLM, Wang Zhigang hoped QNLM to bring out the best of its teams and strength in marine science and technology to be better oriented in its development and improve the construction plans of both mid-term and long-term. He also hoped QNLM to explore and innovate the institutional reform, and create a good environment for the talents by motivating them with more incentives.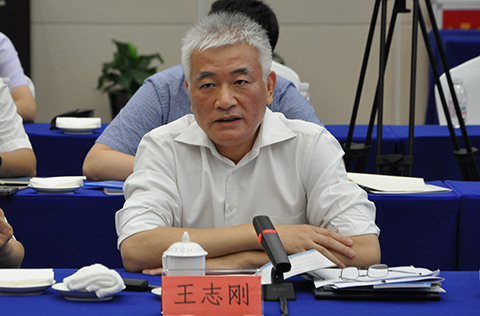 Mr. WANG Zhigang, Secretary of the CPC Leading Group and Vice Minister of Ministry of Science and Technology delivered a speech.


Governor Guo said that QNLM has operated well in the first phase and is expected to improve the governing structure for better opening itself to use more resources home and abroad. He said that Shandong Provincial Government will continuously support QNLM in investment, innovation, platform construction and result transferring on its way to be a strategic power that takes the lead in China's marine science and technology.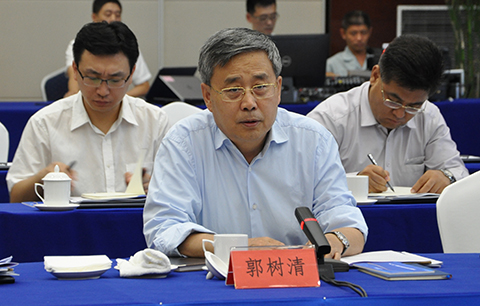 Mr. Guo Shuqing, Governor of Shandong Province delivered a speech.


Present at the activity were Academician Wu Lixin, QNLM Director, Academician Tang Qisheng, Deputy Director of the Academic Committee, and Ji Peiwen, Assistant to the Director-General of the Governing Council.