After attending the 18th SCO Summit in Qingdao, Chinese President Xi Jinping came to QNLM for inspection on the morning of 12th June, 2018.
Xi listened to an introduction of Academician Wu Lixin, director of QNLM executive committee, on marine science development and pointed out that marine economy and technology is key to future development. He encouraged the scientists to contribute more to promote the development of oceans.Xi also listened to a briefing by Academician Guan Huashi, director of QNLM Academic Committee, on the research and development of marine pharmaceuticals. Guan said his dream is to build China's "blue drugstore" and Xi remarked that "this is our shared dream".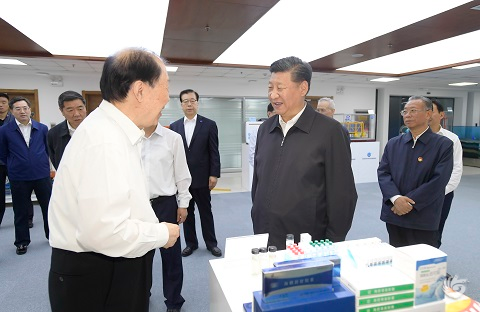 Xinhua Photo
Xinwen Lianbo, an important daily news program produced by China Central Television (CCTV) has covered Xi's inspection in QNLM.